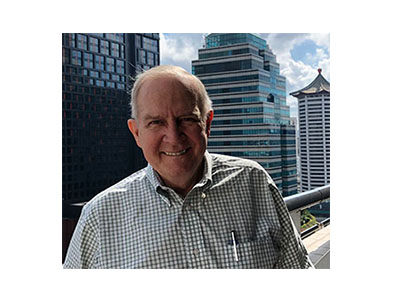 Email Jim at jim.thompson@ipulpmedia.com
Quality starts at home, and that home is often your home, your car, and your workspace. Organization exudes quality. Ever walked into an automobile dealership? Was it disheveled or spotless? How would you react if you walked into an automobile dealership that was untidy?
If we are going to talk about quality, we must start with ourselves in the places we live and work.
Back in the day when I interviewed personnel face-to-face, if I knew they were local and driving their own automobile, I would nicely ask them if we could adjourn to the parking lot and look at their car. When I was on the fence about hiring someone, that trip to the car would be a make or break on my decision. If they hedged or demurred on my request, that also made my decision.
We have been doing polls on LinkedIn. Back in May, we asked this question: Upon walking into a cluttered workspace, what is the first thought that comes to mind? Fifty-eight people out of 1,918 chose to answer this question and here are their answers: (1) this person is a genius--9%; (2) this person is disorganized--53%; (3) I need to micromanage this person--2%; and (4) I can identify--58%.
I think a lot of us who are not organized want to be, but we don't put the effort into it. In my own workspace, about once per month, I go through the stacks that accumulate and purge.
Quality in your workspace leads to so much more. It affects your attitude. It affects the attitude of others who interact with your workspace. It sets and reinforces opinions of you. It can affect your entire worksite, emanating from just your own workspace.
There are programs available to teach this quality. 5S is a good example. My friend's own acronym for this, predating 5S by many years was LOC--Lean, Orderly and Clean.
I always say, if you don't know what else to do, clean up.
Quality in your workspace says volumes about your high standards, including all the things you touch. Nothing else need be said. Walk into a neatly organized workspace and you know it is occupied by a person who has high standards.
I have deliberately used the word "workspace" and not "office" for many today have workspaces. For a mechanic, their workspace may be their rolling toolbox. In a testing lab, it is benches and instruments.
Particularly difficult are jointly occupied spaces, such as control consoles in paper mill control rooms. In this case the leader needs to set the standard and hold the crews accountable. If a crew is not doing so well, have them email or text you a picture of the workspace at the end of each shift. You'll quickly find the sloppy culprit.
Pictures are a good way to clean up a space. A friend, at a reasonably high level but not mill manager, started taking pictures in break rooms, the cafeteria and other places when he arrived in a mill. He did nothing with them, just left them on his phone. The people in charge of those spaces started cleaning them up and had them in good shape in about a month. They knew better, they had just not been exerting the energy necessary to keep the place clean. And they did not know what he was doing with the pictures, which again, was nothing.
Don't forget, quality begins where you live.
Be safe and we will talk next week.
________
Other interesting stories: