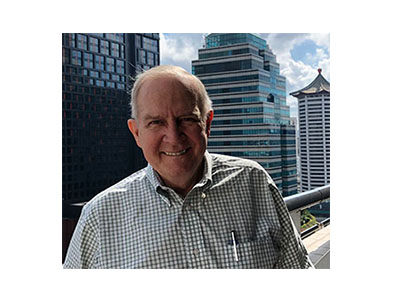 Email Jim at jim.thompson@ipulpmedia.com
I suspect when I started this series four weeks ago and you saw the word quality, you immediately thought about the products or services your company provides. That is normal.
However, we first must get our house in order, starting with ourselves, before we talk about the products or services our company provides.
Would you be likely to buy a car from a showroom that is filled with trash and where the sales people look like they just came in from hoeing the garden? I know, some of you kids are buying cars online, but you get the idea. Even in those cases of online car buying the truck that delivers the car is neat and clean.
Would you eat in a restaurant that has a posted quality rating of "B- "(that is a restaurant rating scale in some states in the US, you may have a different one where you live).
Would you feel good talking to the lead salesperson of a major supplier that does not know the national and international standards to which their work is performed?
If, on a tour of your provider's manufacturing facilities, they will not let you talk to workers in the factory, how would that make you feel?
Quality is much more than the product or service in your customer's hand. It must be an attitude throughout your organization. It must reflect everything in every corner of your facility, physically, intellectually, legally, morally and ethically. It must be complete, and it must be conveyed to all, internally and externally.
Now you know what quality means to me, and what I humbly think it should mean to you.
Be safe and we will talk next week.
________
Other interesting stories: